AN AUSTRALIAN FIRST
With almost twenty years of experience in supplying composite matting solutions to industries in Australia, we know what works in Australia's unique conditions. JWA is proud to introduce to you, the first and only durable, reusable and environmentally friendly track out system, FODS.
Effectively replace traditional track out entrances with minimal disturbance to the ground below. The proprietary design is made from a flexible, recyclable and reusable polymer that removes and collects sediment from your tyres without causing damage. Easily transported and installed on site in 30 minutes, sticky situations will quickly become a distant memory.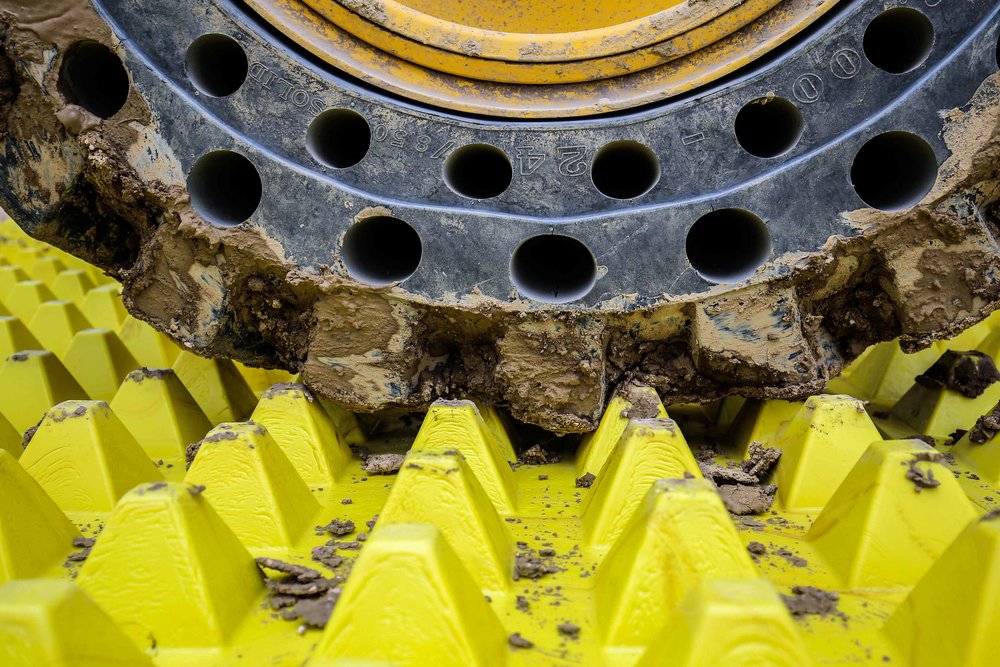 TYRE FRIENDLY
Proprietary design to deform tyres without damage for effective mud removal.
DURABLE
Made with super strong polymer that is long lasting yet flexible.
COST EFFECTIVE
Reuse numerous times over multiple sites and projects; saving you time and labour costs.
ENVIRONMENTALLY FRIENDLY
FODS Trackout Mats do not damage the ground or require re-sodding. At the end of its lifespan, the mats can be recycled.
EASY TO HANDLE
Stackable and easily transportable. No digging or specialised machinery required.
RAPID INSTALLATION
FODS Trackout Mats can be set up in about 30 minutes and require minimum maintenance.